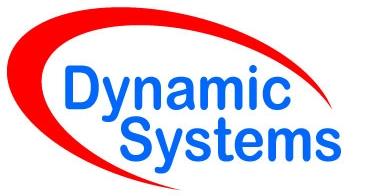 Used Equipment Listing
Used Twin-20 Cubic Foot System
Includes:
• 2-20 Cubic Foot NES Barrels
• Spare Plating Barrel
• 2 Box-Type Loaders
• Surge Hopper
• Magnetic Separator
• Overhead Reservoir and Media Sump
• Dryer
• Control Panel
• Catwalk System with Platform

Price - "As Is, Where Is" - $100,000


Used Twin-20 Cubic Foot System
Includes:
• 2-20 Cubic Foot Canadian Made Barrels
• 1 Loader
• Surge Hopper
• Magnetic Separator
• Overhead Reservoir and Media Sump
• De-Nibing Equipment
• Dryer/Oven
• Control Panels
• Still Located in Canada

Price - "As Is, Where Is" – $80,000

Used 10 Cubic Foot System
Includes:
• 10 Cubic Foot NES Barrel
• Spare Plating Barrel
• Surge Hopper
• Overhead Reservoir and Media Sump (with all pumps)
• Control Panel
• Platform and Loader

Price - "As Is, Where Is" - $32,000

Used 10 Cubic Foot System
Includes:
• 10 Cubic Foot Barrel ("Hipped Cannon" Design)
• Spare Barrel
• Surge Hopper
• Magnetic Separator
• Overhead Reservoir with Stand

Price - "As Is, Where Is" - $30,000


Used 6 Cubic Foot System
Includes:
• 6 Cubic NES Barrel - Missing, New One can be Fabricated
• Surge Hopper
• Vibratory Surge Hopper and Dryer
• Overhead Reservoir and Media Sump
• Control Panel and Hydraulics

Price - "As Is, Where Is" - Undetermined

Used 6 Cubic Foot Barrel
Includes:
• 1 - 6 Cubic Foot (Gilson Type) Barrel on free standing base
• Spare Plating Barrel
• Electric Motors for rotation of barrel, pivot of barrel on base and tilt (manual lock)

Price - "As Is, Where Is" - $6,000

Used 4 Cubic Foot Gilson Barrel
Includes:
• 1 - 4 cubic foot barrel (working capacity 2-2.5 cubic feet)
• Electric Motor for barrel rotation only
• Tilt and lock are manual (there is no pivot)

Price - "As Is, Where Is" - $1,000/Refurbished - Approximately $2,000


Used 3M Metal Plating Center
1½ cubic foot barrel with overhead reservoir, control panel and separator/dryer

Legal Notice: The information included herein is not an offer to sell this equipment. Pricing is a guideline to what might be accepted by us or the seller, if it is not us. Other financial constraints may apply. All sales are "as is, where is". The information contained herein is believed to be correct but is not guaranteed.
Please Note: From time to time we are made aware of customers who wish to buy or sell mechanical plating job shops as going businesses or as operating installations. If you have any interest in buying or selling an existing job shop, please let us know. We can, of course handle this type of discussion with complete confidentiality and exceptional discretion.
Home | Contact Info | Used Equipment Page
.